Client
Jushi International
Scope
UI/UX design
Website Development
Challenge & Solution
Standing in the cosmetics industry, Jushi International clearly understands that they need to have a luxurious and professional face to build trust, also at the same time not being inferior when compared to other competitors in the industry. Jushi came to ServiSense when they have already had a full set of brand identity and communication channels. However, founders of Jushi are not satisfied.
Coming to ServiSense, the founders of Jushi desired to innovate their identity on the digital platform with not only a modern, fresh, professional but also minimalist style. Jushi wants customers surfing the website to be able to easily interact and receive information about the brand, products as well as the values ​​that Jushi brings to them.
Modern, smooth & minimalist.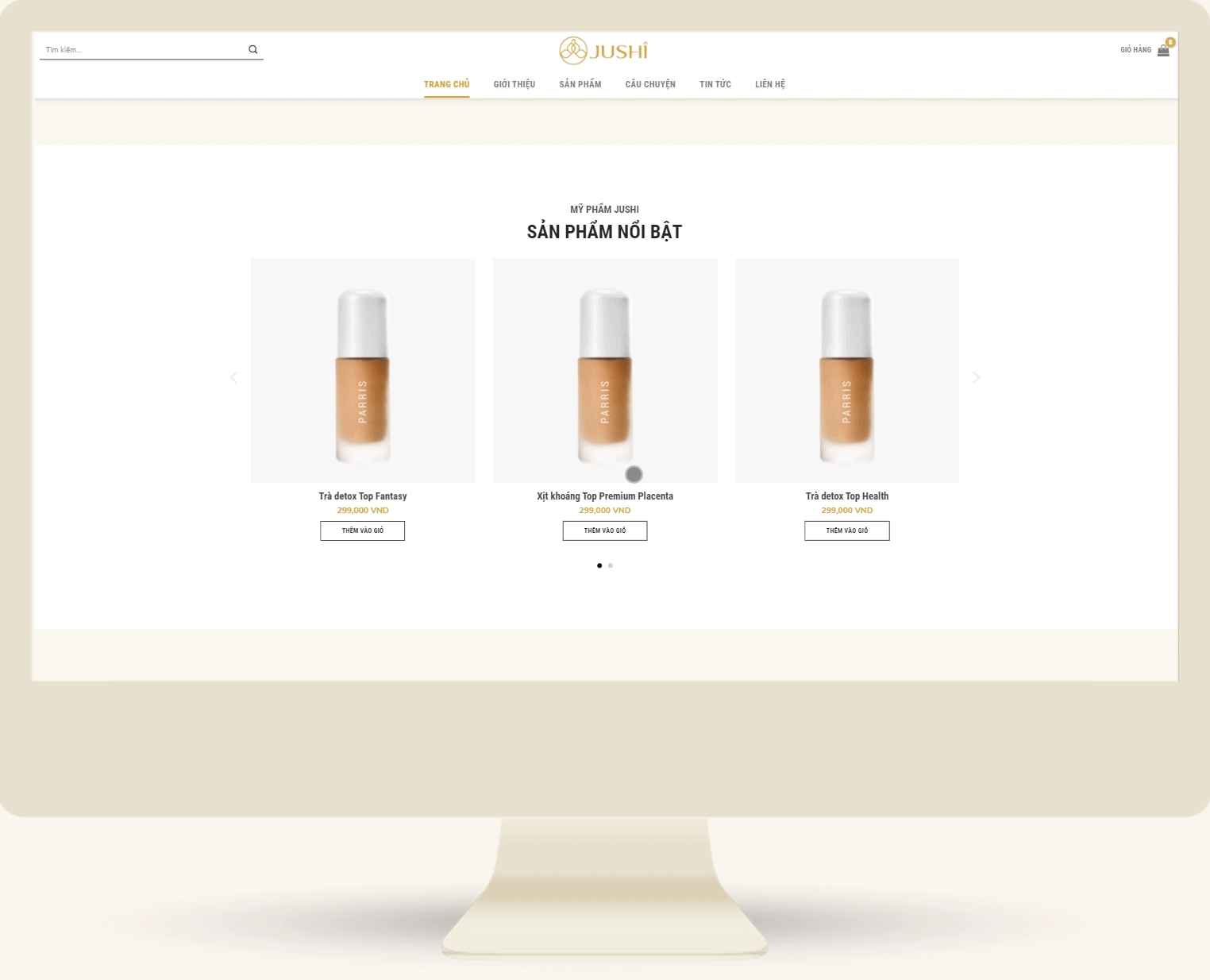 Easy to look for products.
Blog posts & Articles.
Responsive on all screens.